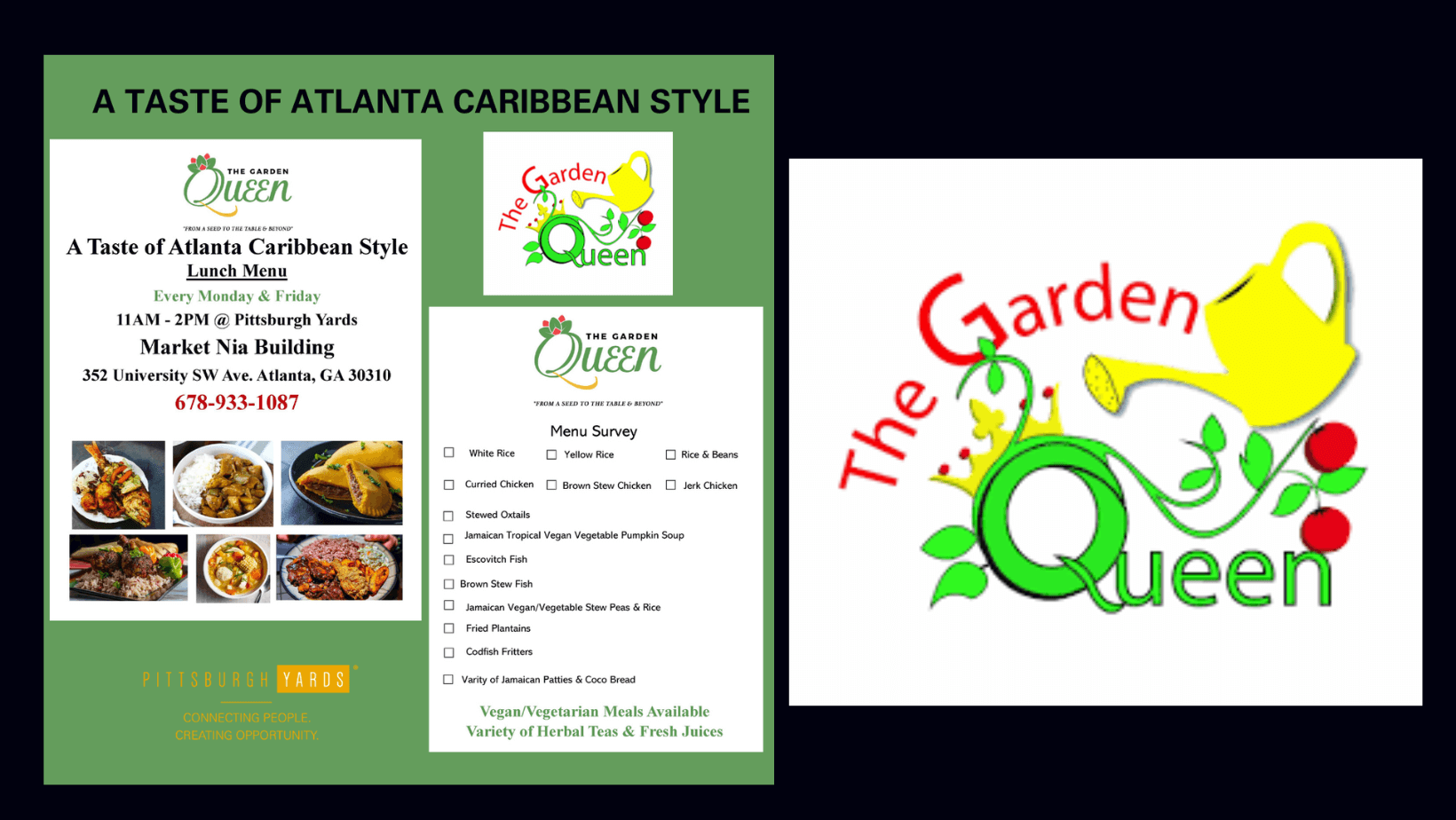 Starting Monday September 11th, 2023
We are pleased to announce that The Garden Queen Haylene Greene – Based at Pittsburgh Yards, A Taste of Atlanta Caribbean Style. Every Monday and Friday at Pittsburgh Yards.
11 am to 2 pm – All are welcome, brunch, lunch, after lunch, delicious food Caribbean Style.
Pittsburgh Yards
352 University Avenue, Atlanta, GA 30310.
Questions or to ask about orders, call 678-933-1087