Pittsburgh Yards® 2022 Achievements
It's that time of year again, and we're celebrating the end of 2022 with a look back at some of the incredible things that happened in our ecosystem this year.
We've had many new businesses join us at  Pittsburgh Yards®, and it's been a pleasure to watch them grow from their first days on-site to thriving companies with employees and customers who love their products. We're also proud of the accomplishments of some of our more established members of the ecosystem: companies like Tarchitects and Father's Incorporated have made great strides toward making an impact in the world through their work.
And speaking of making an impact, we must acknowledge one particular member of our ecosystem: Gangstas to Growers. This organization made headlines all over the country for its innovative approach to providing a sustainable way to produce products while simultaneously helping those in need—and it's just getting started!
We're so excited about what's next for us here at Pittsburgh Yards, and we can't wait to see what happens next.
The 1st Annual Nia Festival hosted by The Pittsburgh Community Market
The First Annual Nia Festival hosted by The Pittsburgh Community Market addressed some of the significant opportunities in the communities of Southwest Atlanta. The festival connected community members and stakeholders for a day of family fun, entertainment, wellness demos, and other activities. This year's festival pillars were Cooperative Economics, Mental and Physical Wellness, Community Development, and Financial Literacy.
The Village Micro Fund and Kiva Award to The Garden Queen
Pittsburgh Yards® based, The Garden Queen, Haylene Green, Village Micro Fund, Flourish Fellowship Alumna, secured a 0% interest loan with Kiva.org for her West End Community Urban Garden business. The Garden Queen was the first recipient of a VMF-endorsed Kiva loan. This chance to invest in our community keeps on giving. With the money, The Garden Queen planned to complete the construction of garden beds and an on-site greenhouse, hire staff and continue her mission of community agricultural education, fresh produce, and wellness-centered programming for the West End community.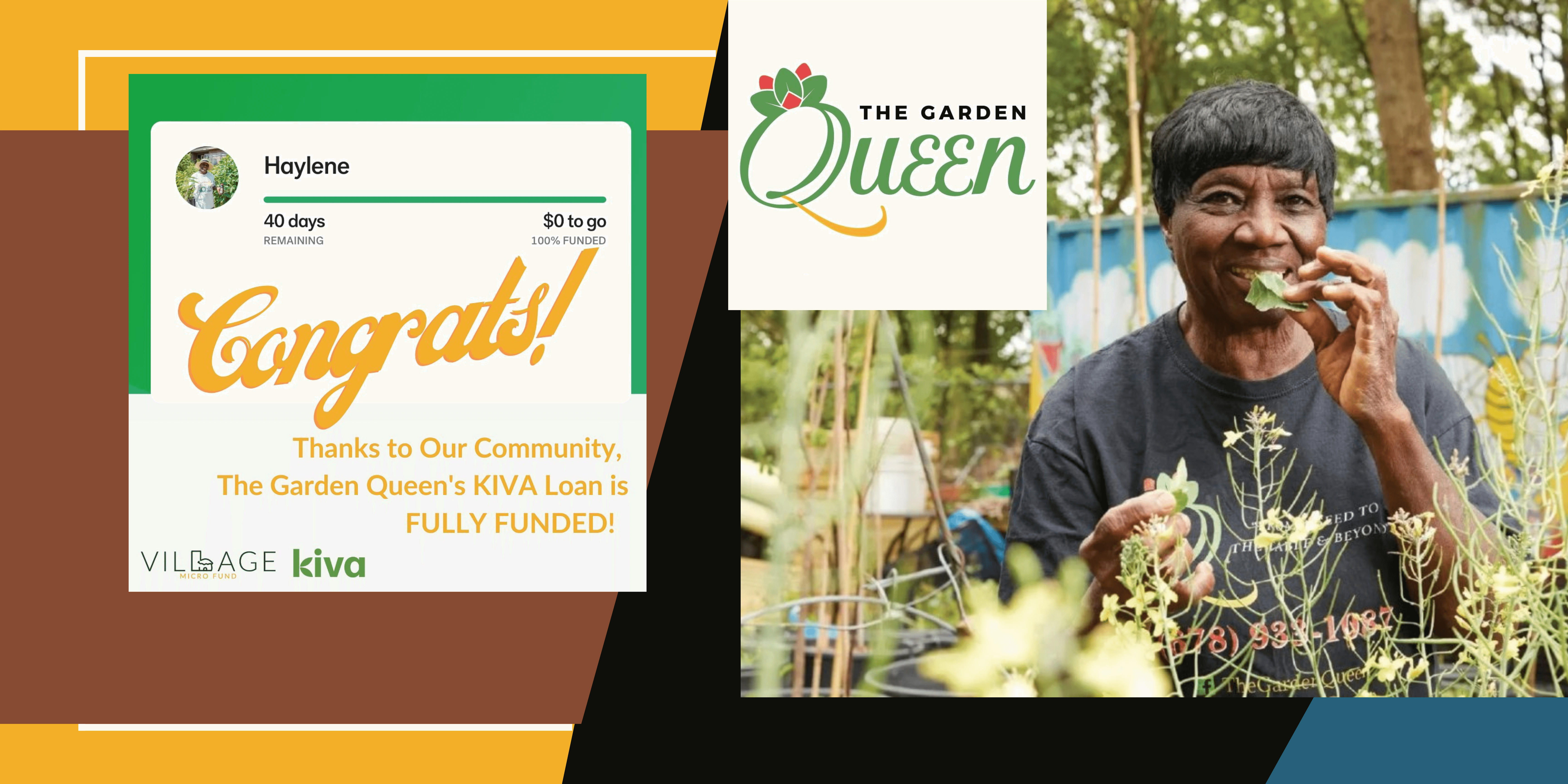 Growth and Expansion – Tarchitects and Father's Incorporated INC.
Small businesses and entrepreneurs help to generate jobs, create diverse communities, and are vital to our growth at  Pittsburgh Yards®. In 2022, two of our companies expanded from one to three spaces.
Tarchitects and Father's Incorporated continue to grow and provide economic opportunities that lift entire communities. We hope this inspires other businesses within our ecosystem to follow their lead.
Gangstas to Growers on The Game Plan
"We believe that everyone deserves a second chance. And some people do not even know that, and we are here to love them into that opportunity." "If you give someone a second chance, you never know what they can grow into," Abiodun Henderson, Founder of Gangstas to Growers
Shaquille O'Neal and rapper/activist Killer Mike of The Game Plan explored ways to raise capital for  Pittsburgh Yards® based Gangstas to Growers, an agribusiness and training program that provides work opportunities for at-risk and formerly incarcerated youth. Visit Gangstas to Growers and learn more about their latest projects in Ashview Heights, West End, West View, and Bankhead neighborhoods.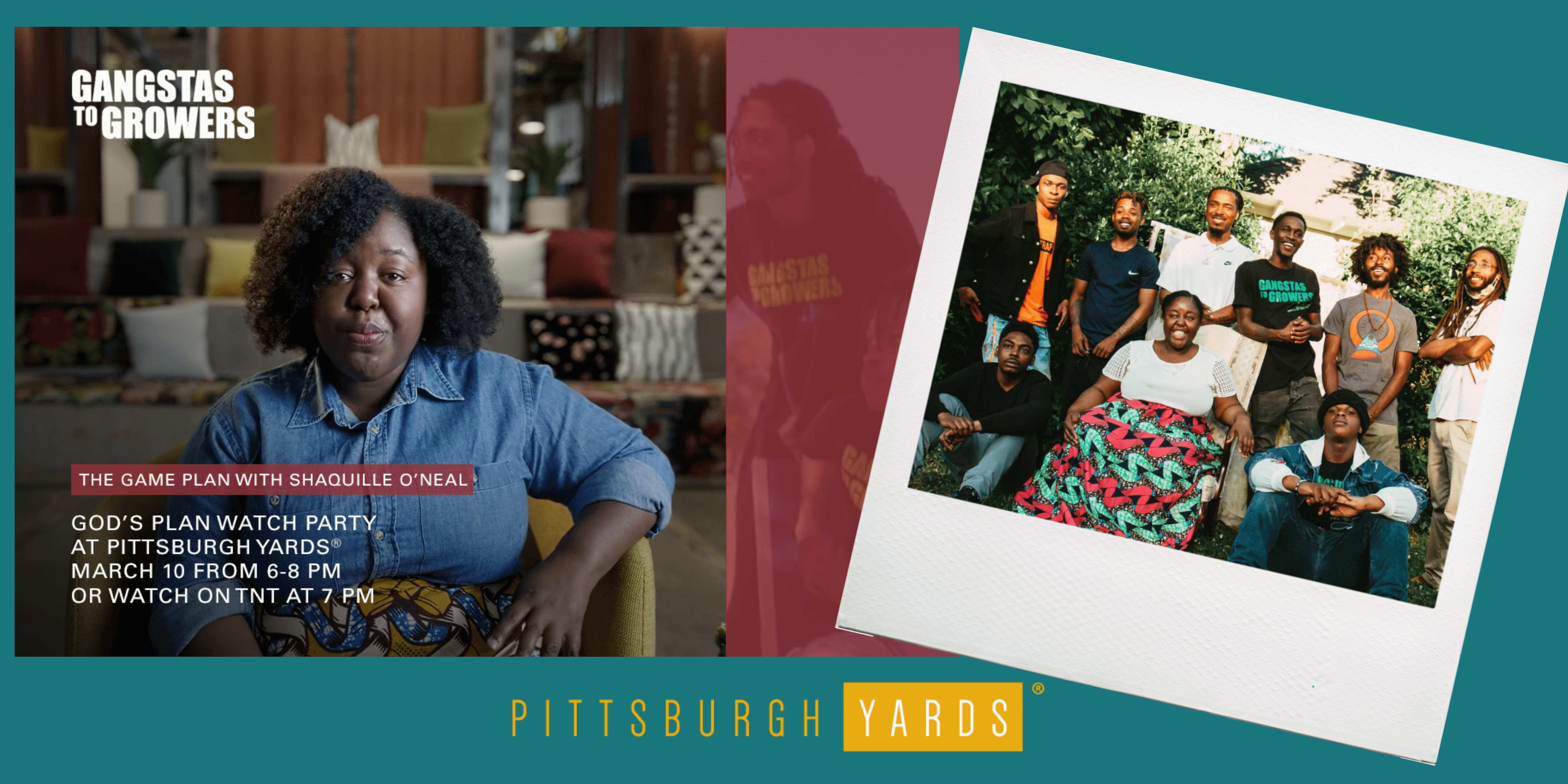 Invest Atlanta Opens five resource centers to support small businesses – Pittsburgh Yards
Atlanta is opening five resource centers to support small businesses in the community. Mayor Andre Dickens and Invest Atlanta CEO Eloisa Klementich made the announcement Monday in southwest Atlanta at Pittsburgh Yards®, a shared workspace for the community off University Avenue. Dickens said that the building is hosting one of the new centers.
Invest Atlanta at Pittsburgh Yards
BACK TO NEWS